Solas Safety of Life at Sea Tape
You can add some visibility to your bike by adding reflective tape to it. There are different ways of adding reflective tape.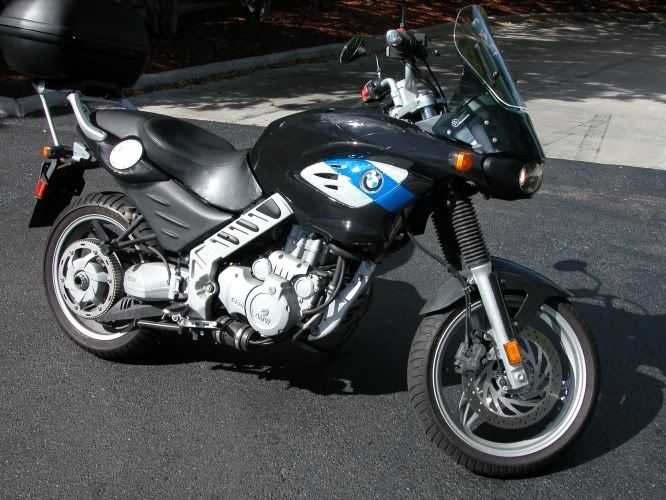 Daytime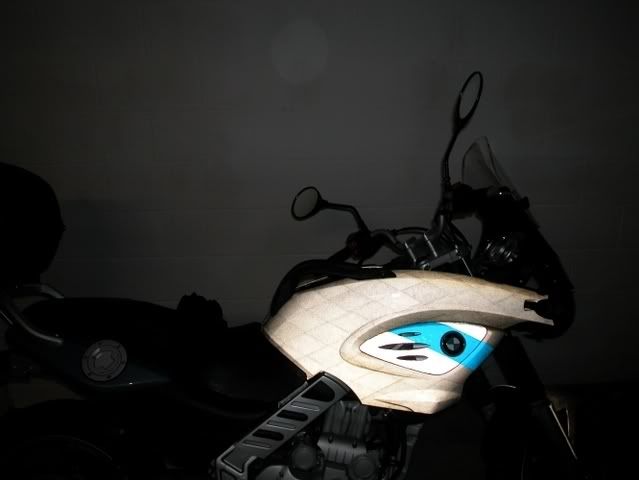 Nighttime
You can go the above way which would actually look pretty nifty at night or my way below with solas tape: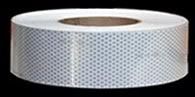 Simple and cheap way is to get some SOLAS tape made by 3M
You can get like a 2 foot section nearly everywhere. Tape doesnt fade out and is highly reflective.
Cut two 4" sections for the lower front forks to blind oncoming traffic
Cut one 1.5" section and cut it horizontally in half to fit the top of the front front assembly
Cut two 4" sections and again cut them horizontally to fit on the rear foot pegs facing front and back
Apply them and hopefully be noticed and seen a whole lot easier!
Now I might still clean up the cross bar in front of the radiator and apply the last section of tape that I have left over to give me the "triangle" up front with just reflective tape.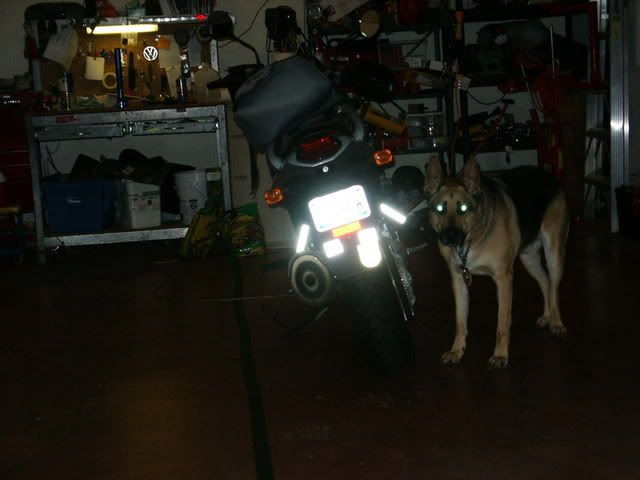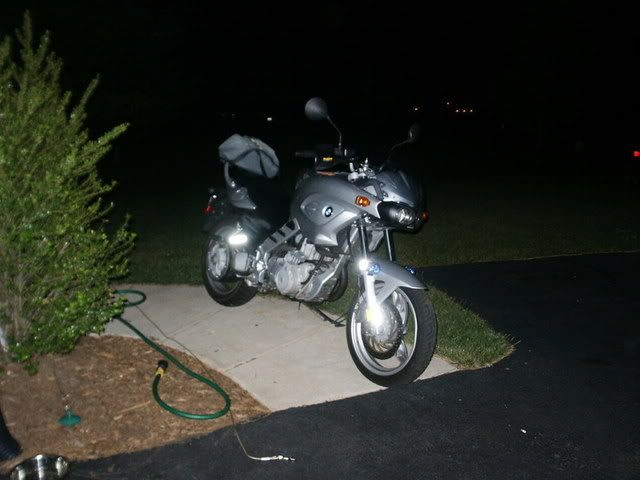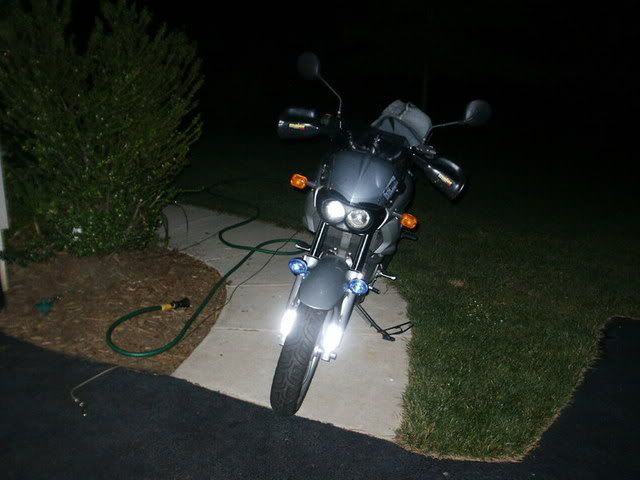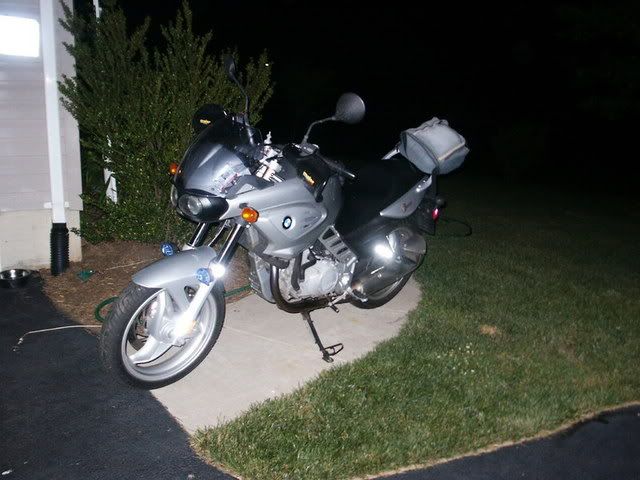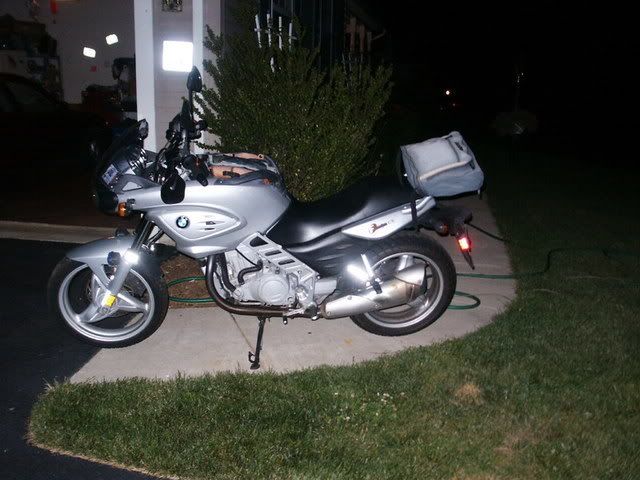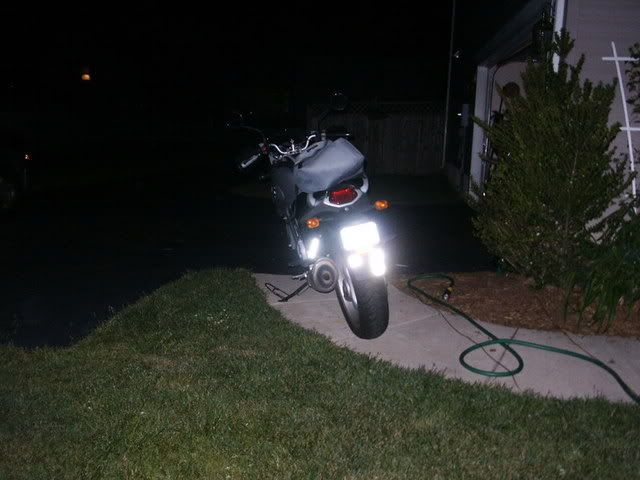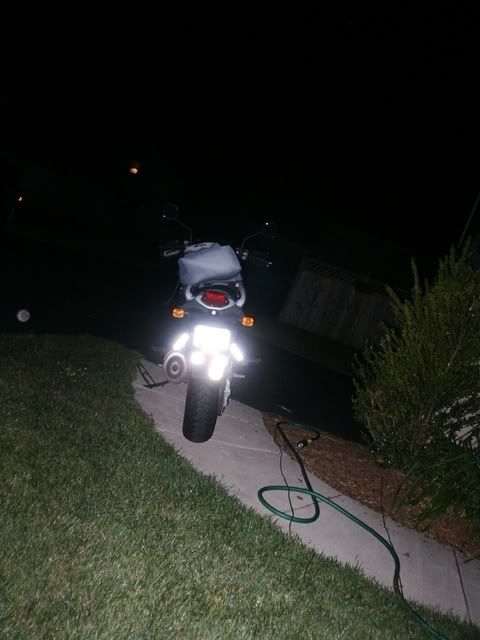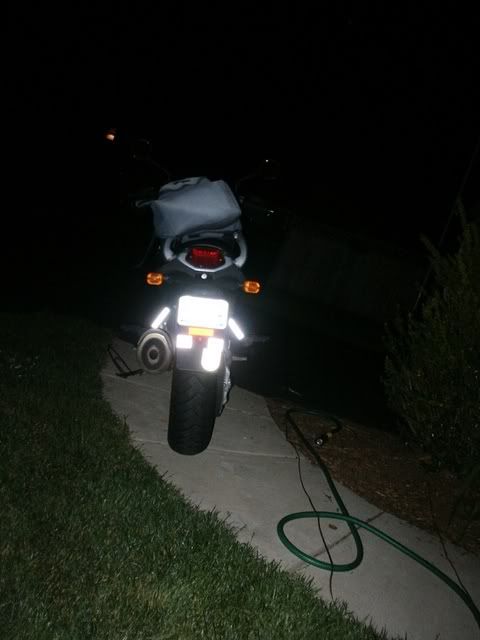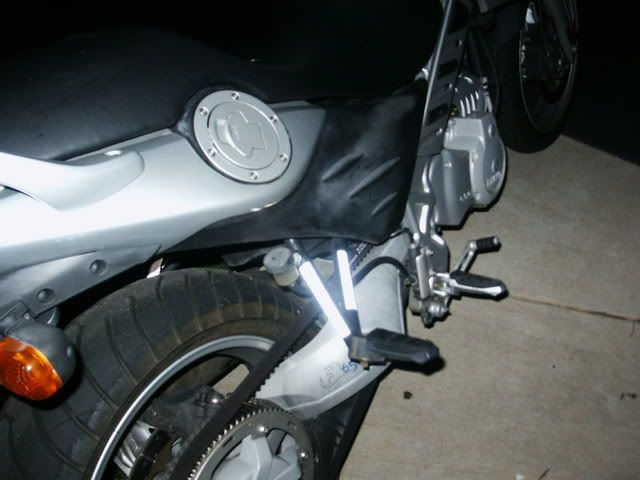 page revision: 1, last edited: 20 Apr 2008 04:15