Jackup Points
In order to do a lot of the work required to be done on the F650cs the motorcycle needs to be jacked up/raised into the air unless you have a center stand or the super expensive maintenance stand.
On my bike all the emissions stuff was removed including the emissions canister but even with the canister the following jacking points should work:
You need a motorcycle floor jack and a 2x4 and some tie down straps to secure the bike onto the stand.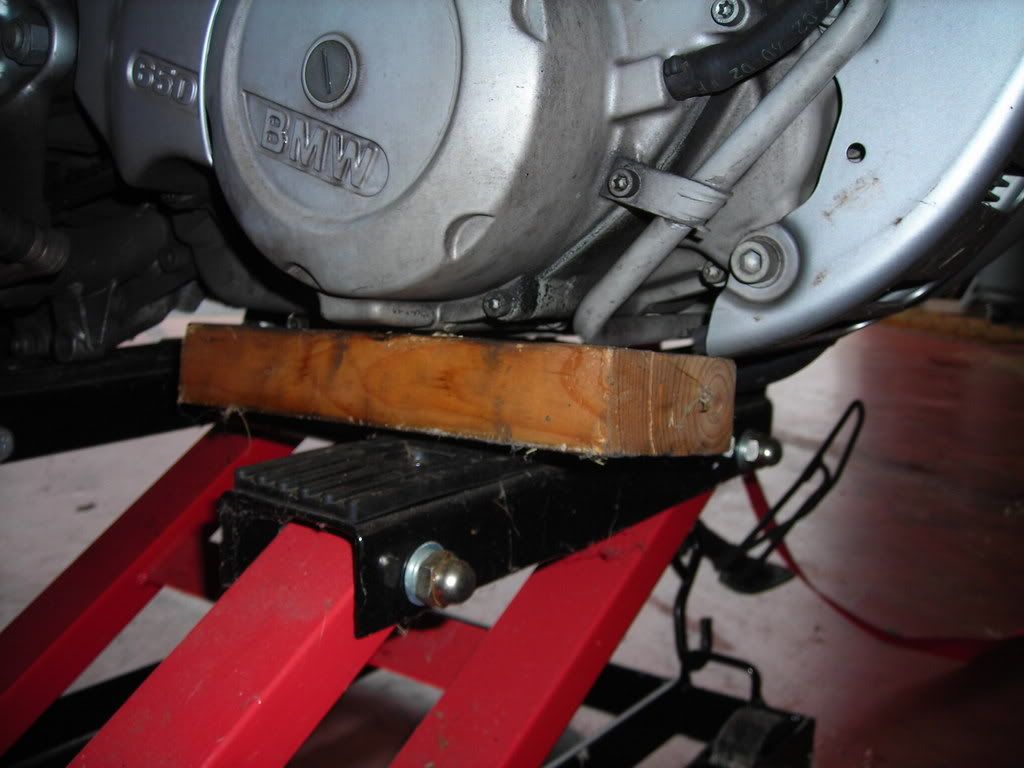 Place a 2x4 near the front right side of the bike to make up for the exhaust on the other side. this will assure that the bike gets raised almost evenly.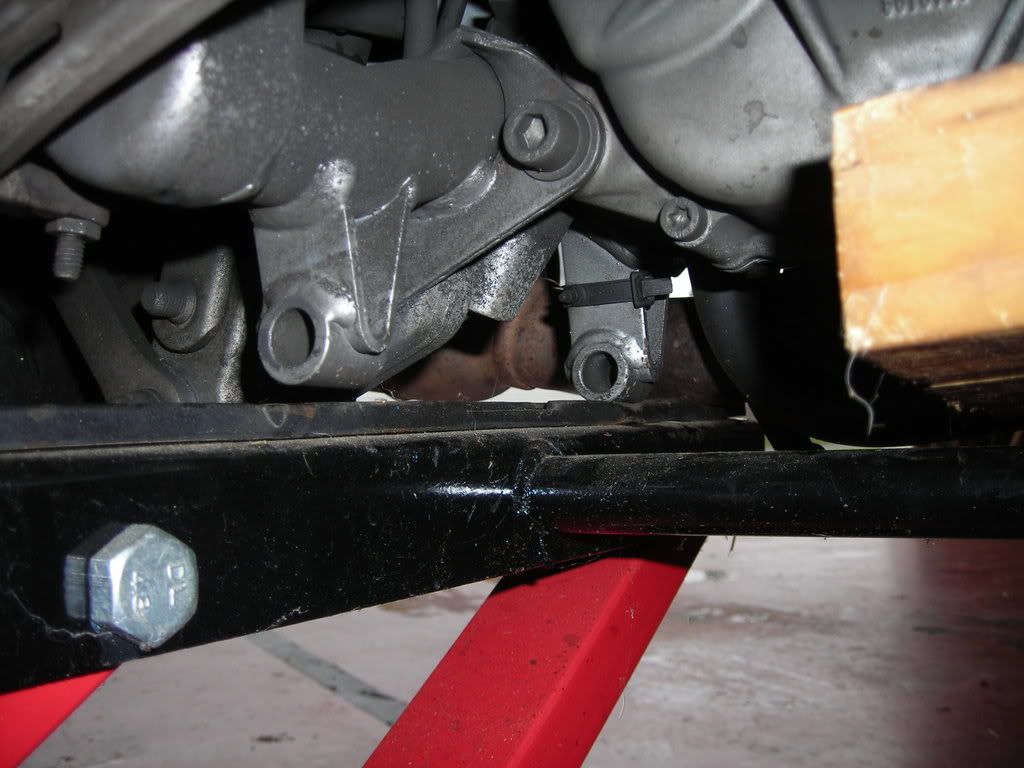 The rear stock mounting points for the center stand are perfect to sit the rear rails of the jack upon. Position the jack so that the rear mounting holes are over the jack. The wheels of the jack should be nearly touching the side stand. This should ensure a perfect positioning!
This picture shows how everything looks from the other side. Make sure to leave the side stand DOWN AND EXTENDED whenever you have the bike in the air for safety reasons!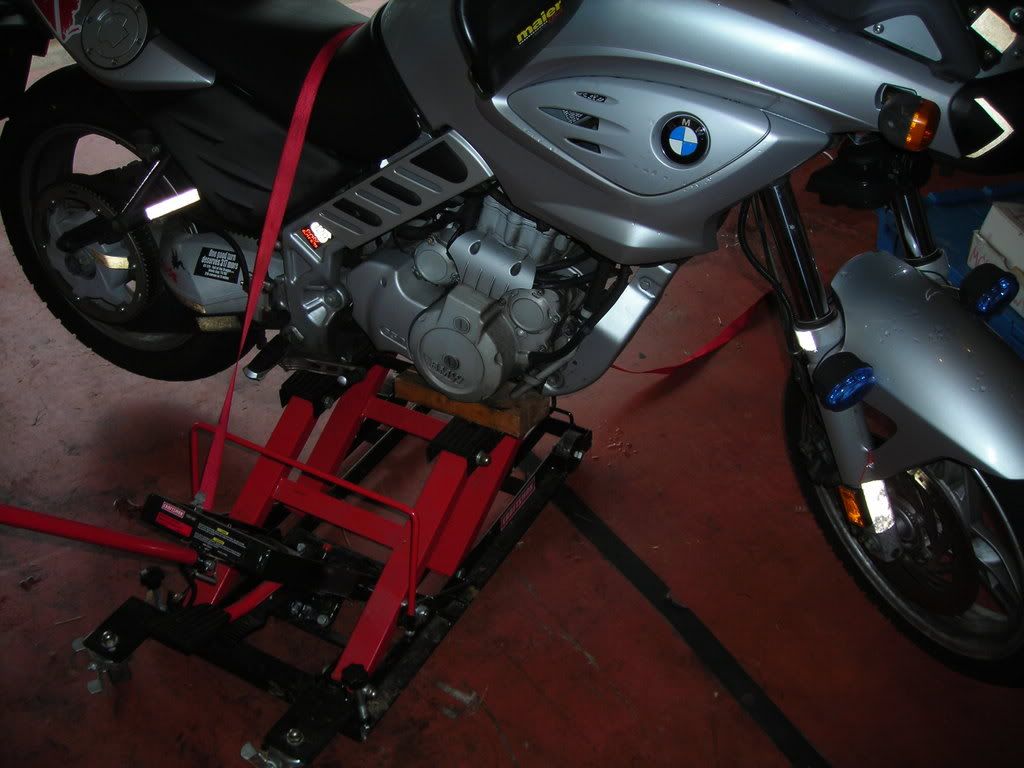 Jack everything up and secure the bike with a tie down onto the MC jack. Done!
Now do some work!
page revision: 1, last edited: 15 Oct 2011 02:11