Instrument Led Bulbs
One several 2005 models owner had reported that their bulbs are consistently burning out. You could replace the bulbs with LED's since those are usually able to cope with voltage fluctuations and since they are diodes they are nearly resistant to burnout. I decided to replace the 2 bulbs per side on the needle indicators and the neutral indicator light. I originally had the LED in the turn signal location but due to the non alternating current and the design of LEDs (they will only light is voltage is applied from the correct poles) the indicator would not light when the right turn signal was blinking.
Stock lighting: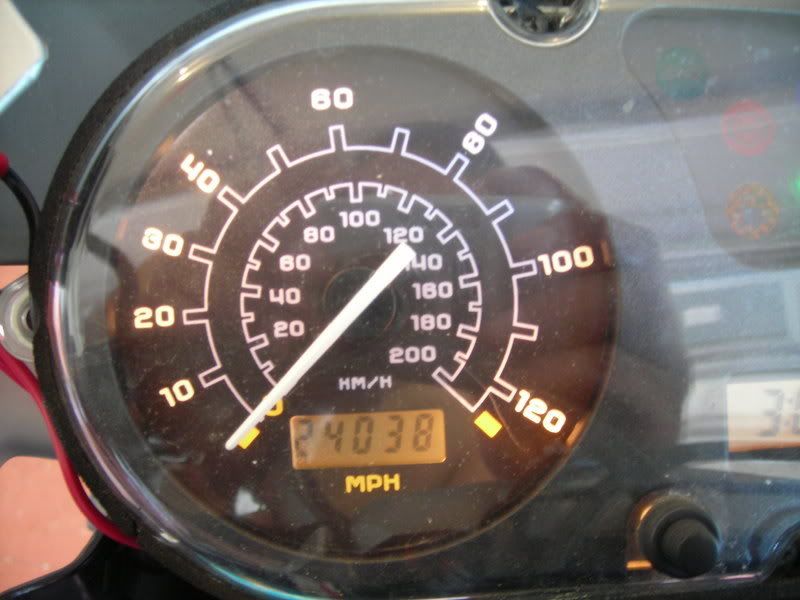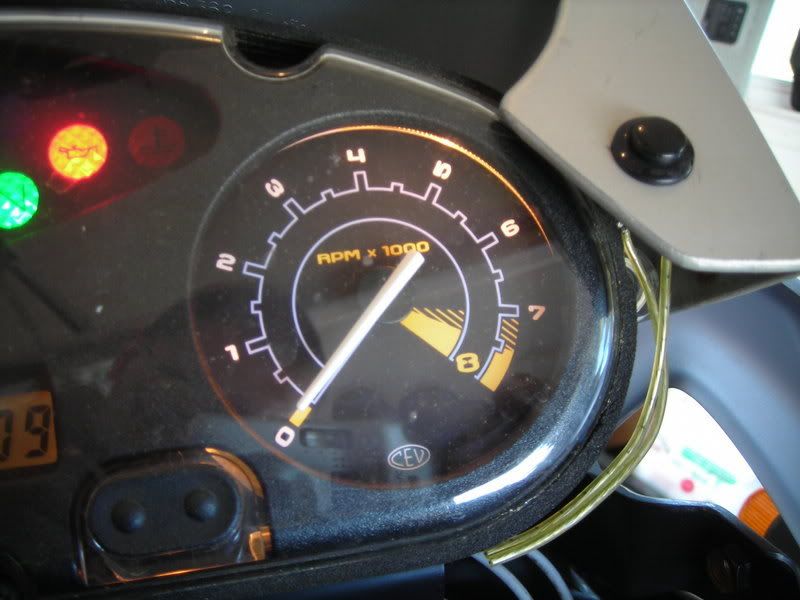 One LED bulb: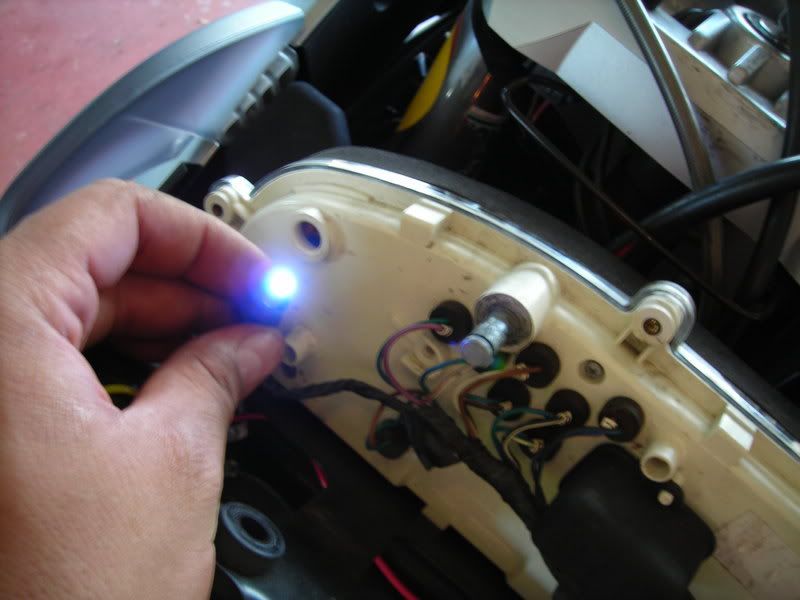 LED's installed into the gauges:
As you can see the 40 and 120 on the speedometer are very brightly illuminated.
Some night pictures: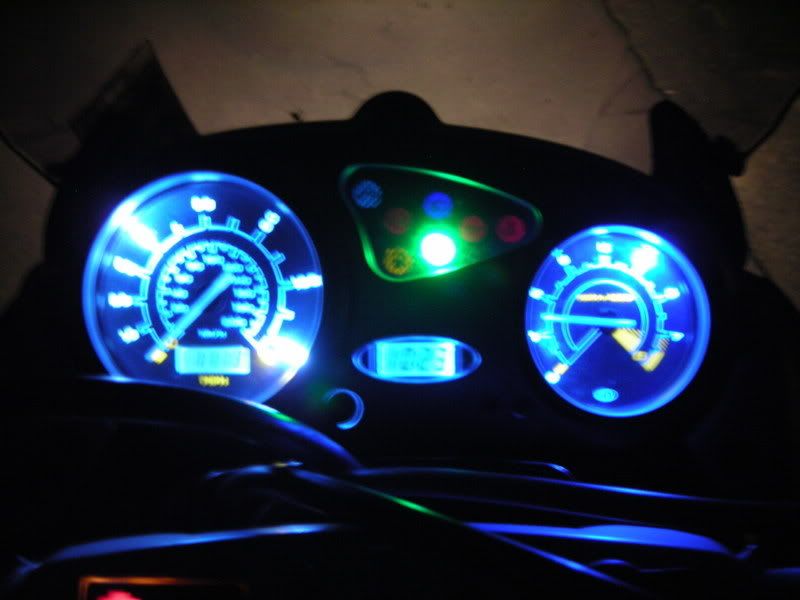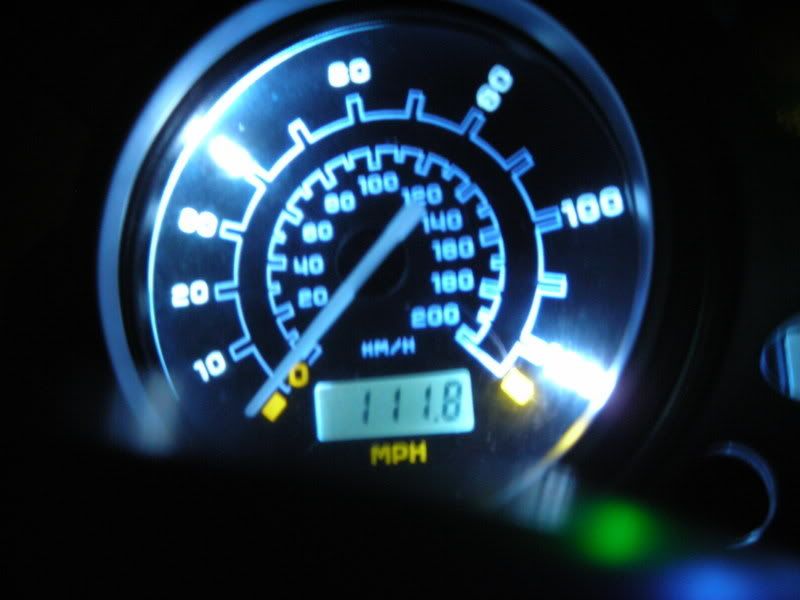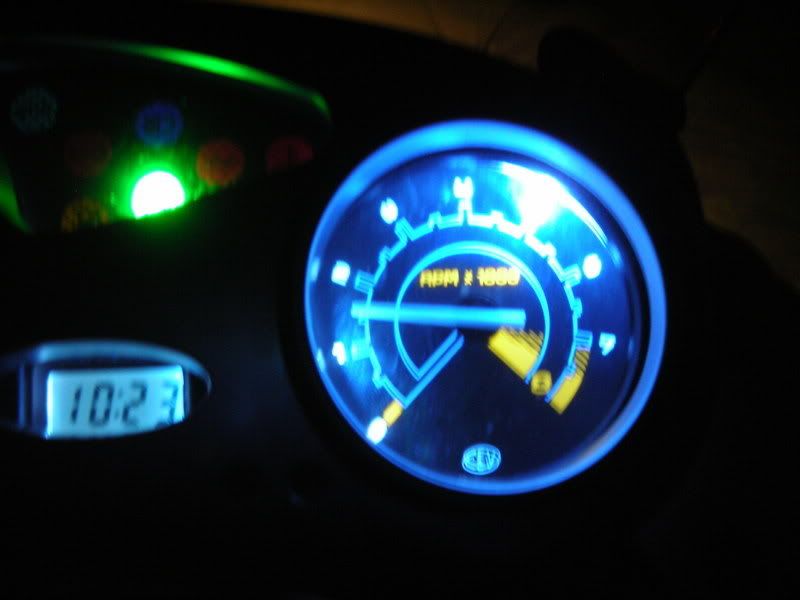 page revision: 0, last edited: 09 May 2008 02:14