Foglights the BSK way
The headlight on the CS isnt really that great so there are several options on getting more lighting out of it:
So i was on the look for some driving lights that would be attached to the forks so there was the option of actually being able to see into the curves in the middle of the night.
JCWhitney had a set of lights for 16$ in their motorcycle section that seemed to be worth the price/value. —> 490430 DRIVING LIGHTS $15.99 USD. (those are 50W lights not 55W as listed!)
Box came with 2 lights, wiring, switch (which I replaced with another one), brackets and zip ties.
I bought some other things in addition to the package: Led 1/2 hole switch due to space problems with the square switch that came with the package, 2 metric 6x40mm bolts, 6 washers and bolts, heat shrink. So the total cost with hardware and the LED switch should be around or less than 25$.
So far during my late night drive yesterday those lights are BRIGHT… brighter than the stock headlight so it will be good. We will see how they do over the next 2 nights and go from there! The lights were not bad but the glass got hit over the winter with a rock and broke. There was also rust everywhere which made me trash those lights. If you are in FL they shall be good though!
Here is how I ran the electrical power to the lights:
The front parking bulb HOT wire is connected to a relay which is connected to a direct HOT wire that feeds from the battery. If the ignition is on the parking light will be ON. Once the parking light is on the foglight switch will be hot, if the foglight switch is tripped the relay switches to the wire that is connected to the battery and supplies the fog lights with power.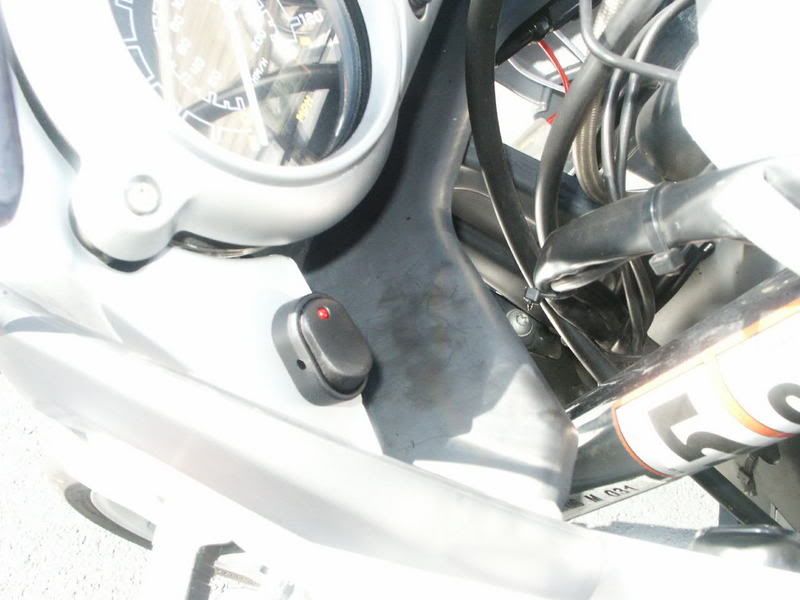 The fog light switch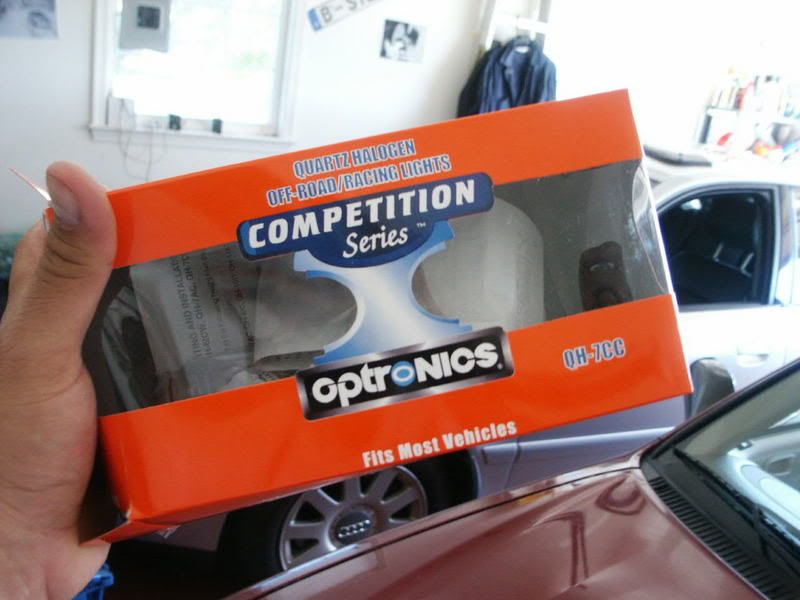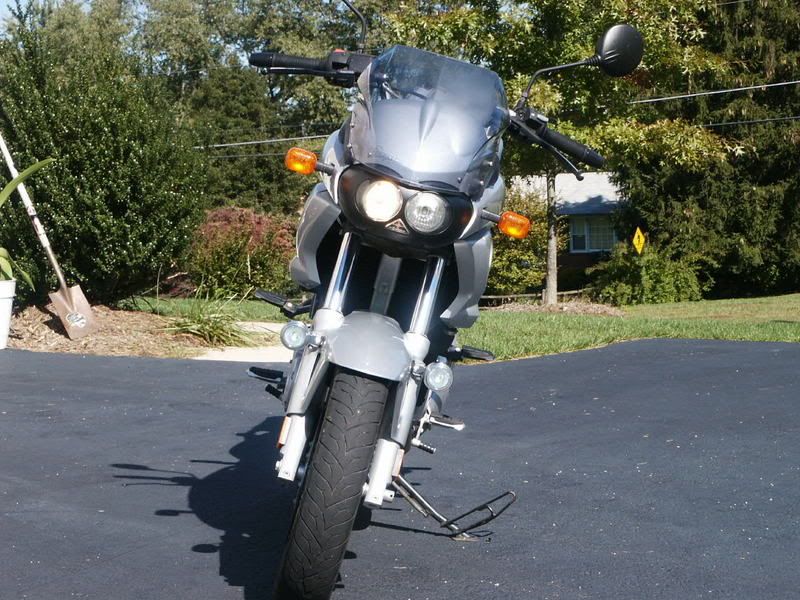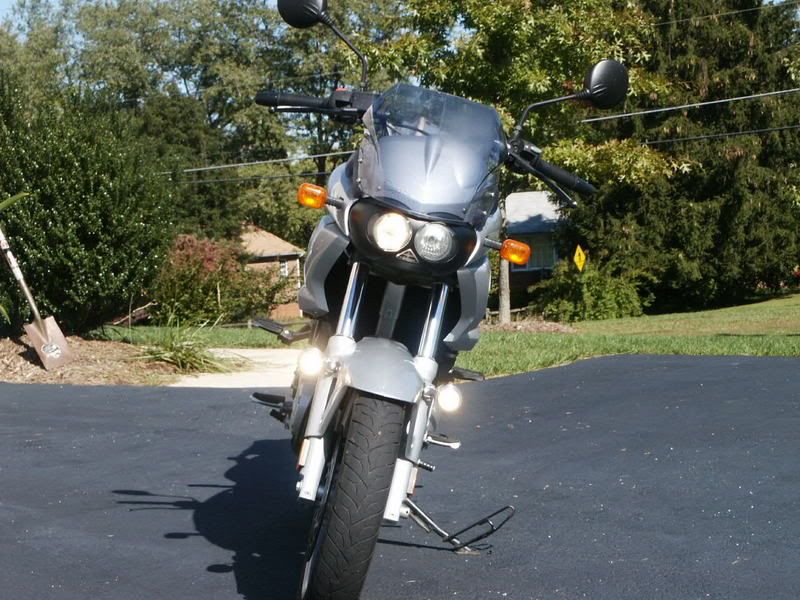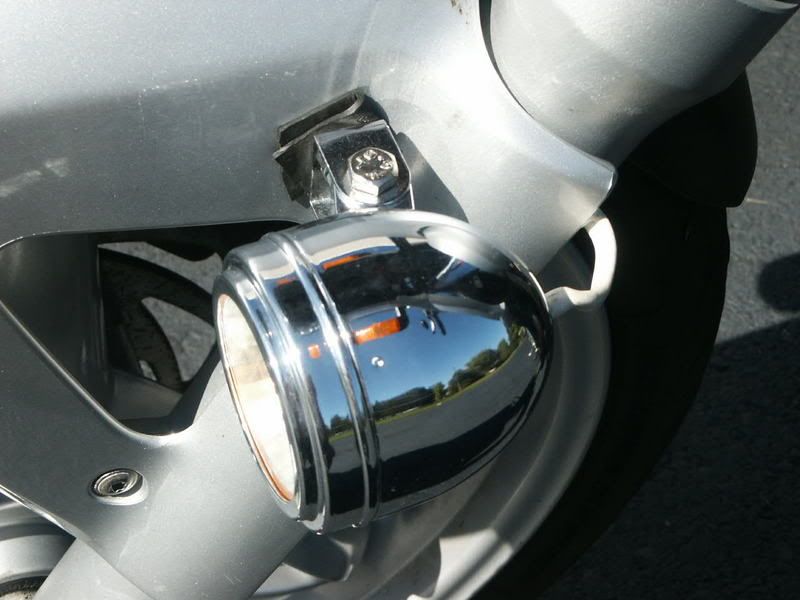 After 4820mls and one Virginia Winter the lights were rusted so bad that I was unable to remove the cover to replace the broken bulb. They broke off the hinges so I now replaced them with a 17$ Wally World Special off road china made fog lights.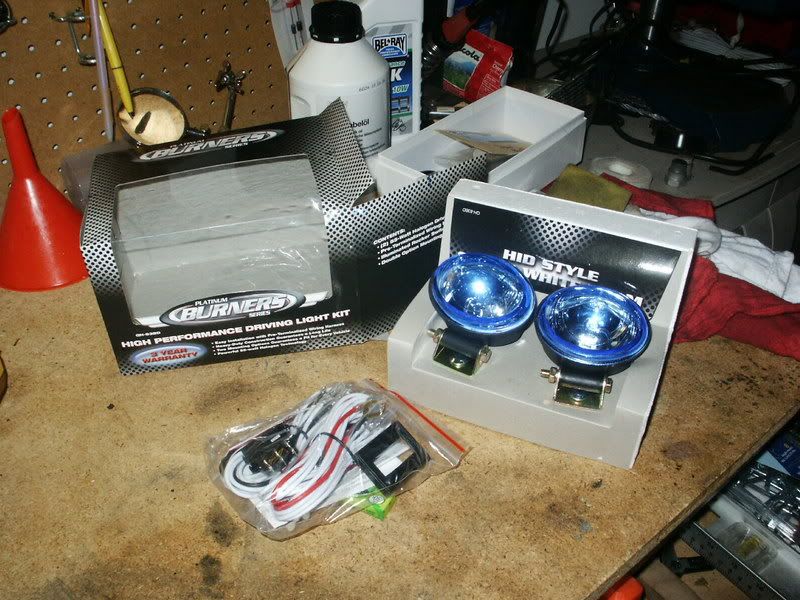 I used some plastic spacers in between the bolt and fender to make this work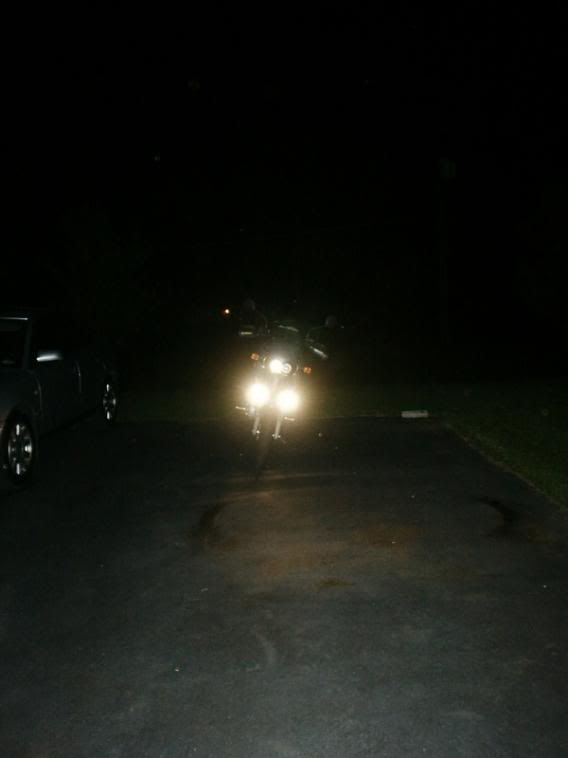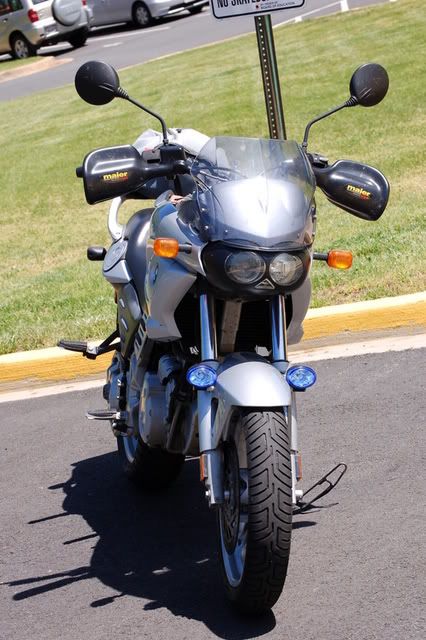 Light output is not bad at all:
Stock headlight
Stock headlight with Fogs on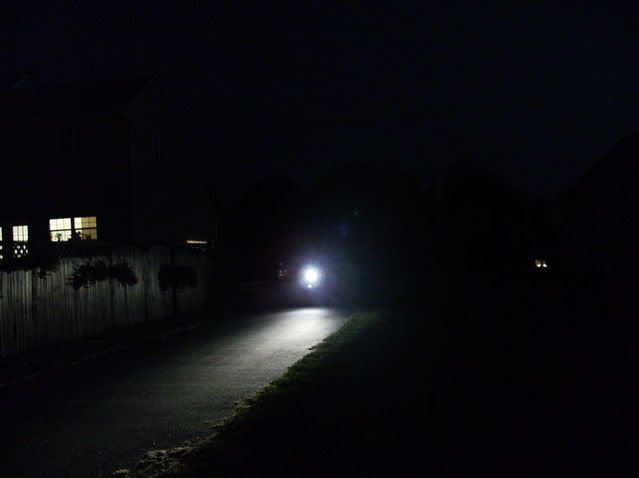 Stock headlight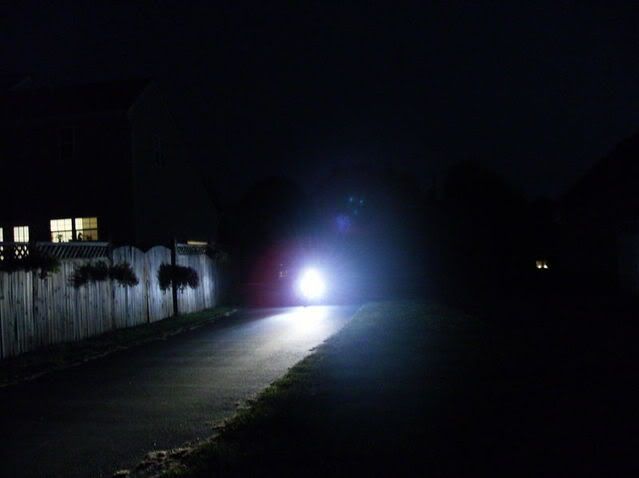 Stock headlight with fogs on
page revision: 3, last edited: 19 Apr 2008 22:23