Engine Spoiler
BMW makes a carbon fiber reinforced plastic engine spoiler for the CS. Like so:
You have to sell your house to afford one though. They retail for anywhere between $500-$700. While most CS owners like the look of it, very few have shelled out the money to get one.
UNTIL, xxaarraa found a non-OEM one that costs an astonishing…. Wait for it….. Wait more…. $4.55!
Posted: Fri Sep 28, 2007 1:54 pm
Continuing my attempts to bastardize the CS with locally available parts, I installed a "chin spoiler." It turned out to be a wee bit tiny on the bike, but I like the almost not there look.
BSK, I know you are going to warn me about frying the VR, but I looked closely at the OEM chin spoiler and it has the same venting slashes as this local one. Anywhoo, what are the symptoms of a fried VR???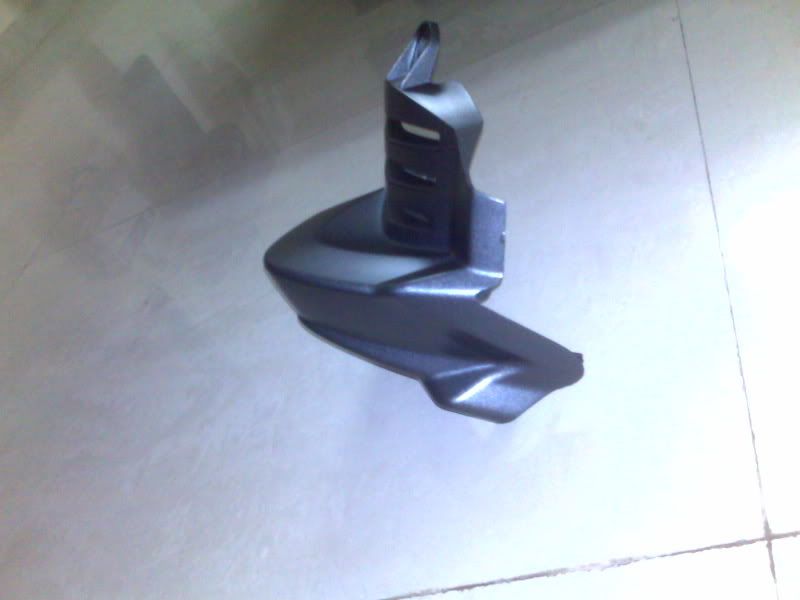 ---
This then found its way to signal and vwbrian
**Posted: Sun Jan 27, 2008 1:26 am **
Got a bunch of stuff done so I thought I post up a few pics.
New superbike bars
heated grips wired into bars/grips
bar end sliders
painted grab bars and windscreen holders graphite
Homemade stand (from plans on a Japanese site…can't find the link atm)
new mirrors w/ 10mm-8mm adapters
spoiler - I think I've got it placed where I want, could use some oppinions on the placement from you fellas though.
Excuse the dust/dirt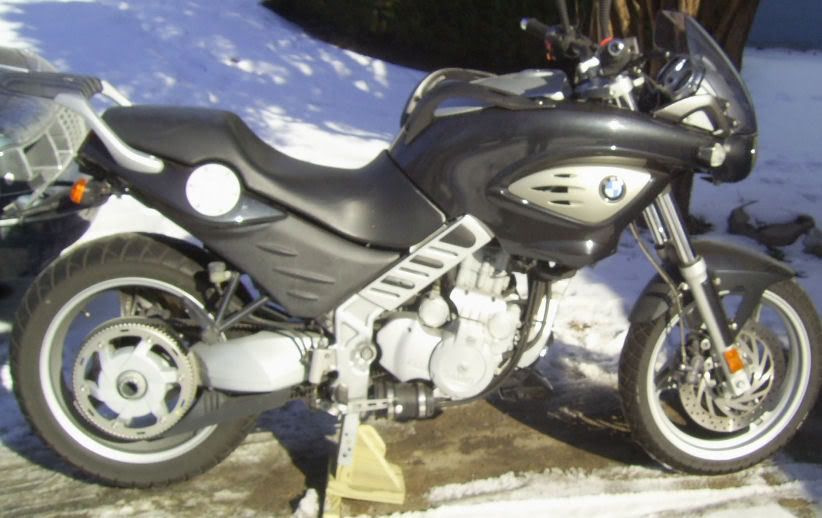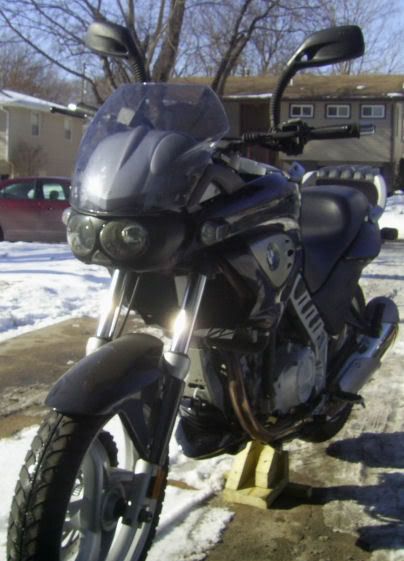 **Posted: Tue Jan 29, 2008 4:42 am **
This is just kind of a mock-up but hopefully it helps - you can see in the first pic how the spoiler vents line up with the frame slots almost exactly:
page revision: 1, last edited: 19 Mar 2008 15:44